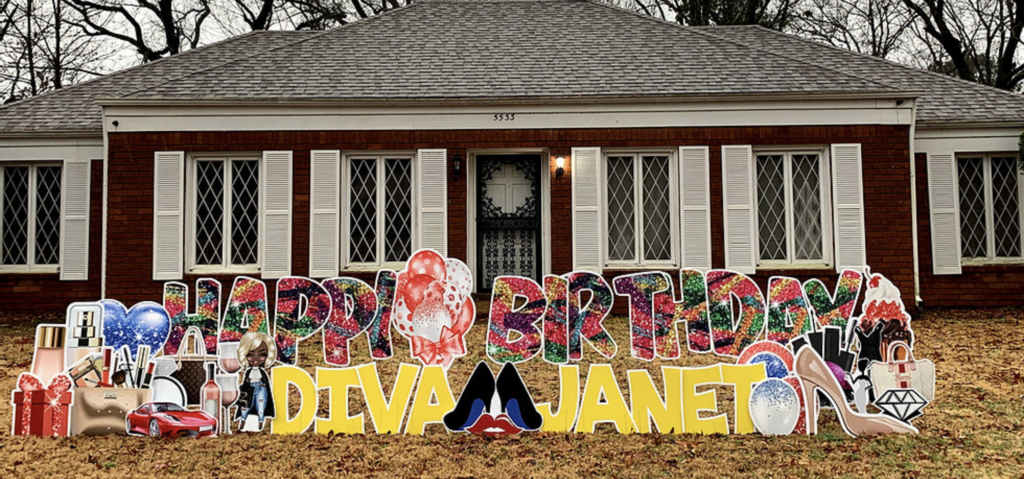 901PARTIES MEMPHIS YARD SIGN GREETINGS
Yard signs are great event enhancements! Surprise the guest of honor for birthday parties, community outreach functions, grand opening events, festivals, and other special occasions.

Our contract yard sign decorators will customize a greeting to make your event unique.
$125 & UP
$10 NON REFUNDABLE DEPOSIT VIA CASH APP
BALANCE PAID VIA CASH APP PRIOR ARRIVAL
GET A HEAD START ON SCHEDULING YOUR YARD SIGN DELIVERY.