Make your kid's next birthday party an unforgettable experience with the 901PARTIES Choo Choo Train Ride! Our exciting train ride includes a conductor, music, and a food truck for all your party needs. Plus, there's a moon bounce house and DIY face painting and balloon animals for the kids to have fun with.

When the train ride is over, you can head over to the meet and great area for cake and ice cream. All ages can join in on the fun, so everyone can make memories to last a lifetime. Start the fun with a Choo Choo Train Ride today!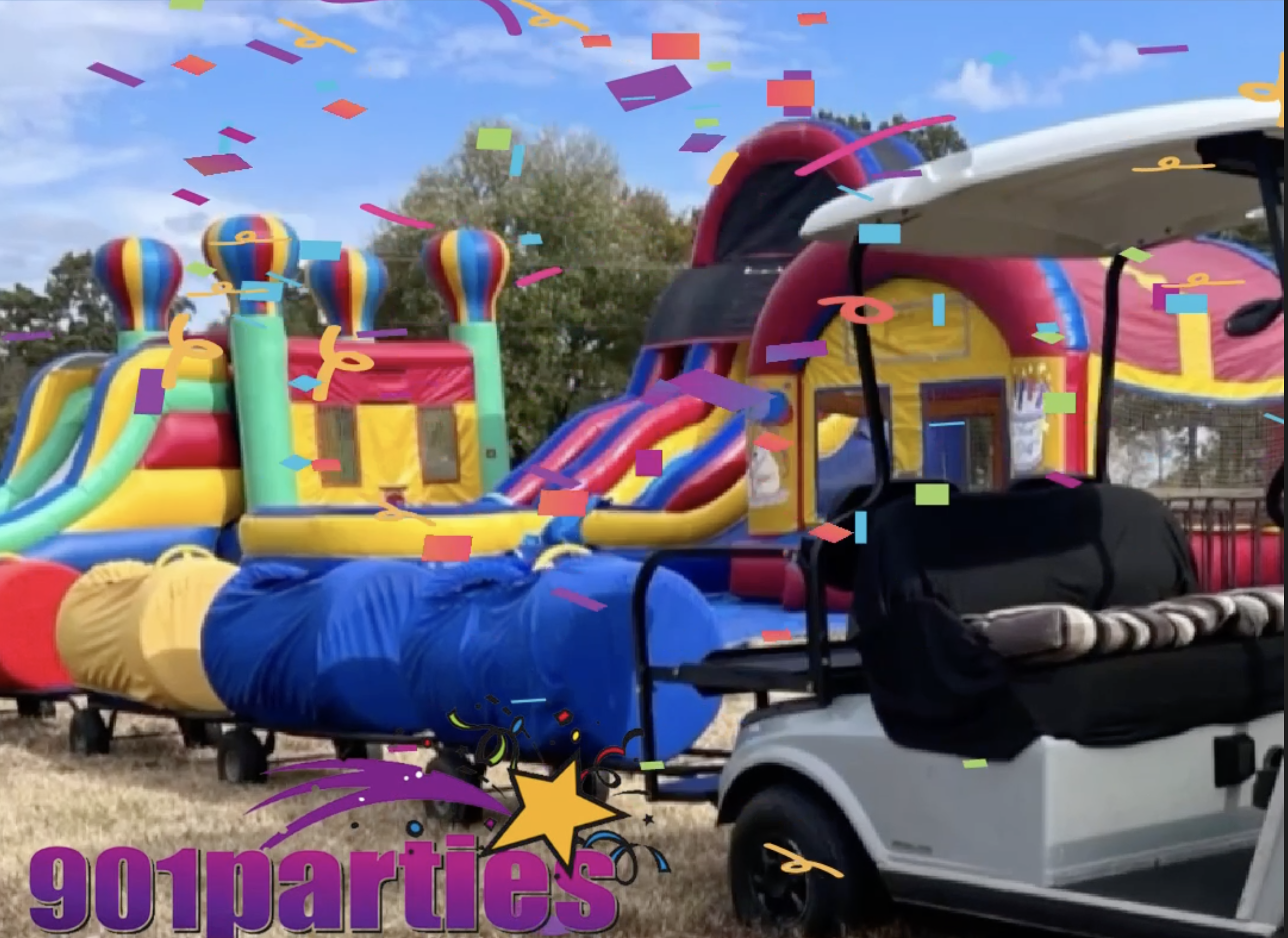 BARREL TRAIN CARNIVAL RIDE BIRTHDAY PARTY | OUTDOORS @ VENUE
ENTERTAINMENT
Barrel Train Carnival Ride
Outdoor Inflatable
Stencil Face Painting Station
Pre Made Balloon Animals
Dining Room
FOOD TRUCK ONSITE
$2 6oz. Snow Cones
$2 Cotton Candy
$2 Popcorn
$3 Candy Apples
$3 Regular Nachos
$4 Chili Cheese Nachos
$5 Grilled Chicken Nachos
$5 Steak Nachos
$5 BBQ Pulled Pork Nachos
$3 Lemonade Concentrate
$8 Fried Catfish
$2 Hot Dogs
$2 Kiddie Hamburgers
$3 Mini Corn Dogs
$6 Mini Funnel Cakes
$2 16oz. Coke
$2 16oz. Sprite
$2 16oz. Lemonade
$2 16oz. Sweet Tea
$6 COMBO – Burger Or Hotdog – Popcorn – Lemonade
20 Guests
NO OUTSIDE FOOD POLICY
We understand that it can be difficult to plan a large event, and we want to help make your event as successful as possible. We offer a variety of services to ensure that your event is a success, from catering to entertainment. We also strive to provide the highest quality of service and safety to all our customers.
Our strict no outside food policy, (cake, ice cream and clear beverages permitted) is just one of the ways we work to ensure that all customers have an enjoyable experience. We are confident that our policy will help make your event the best it can be, so please follow the policy and help us maintain a safe and fun environment for everyone. In the event outside food is brought in, your outside food deposit will be forfeited or a credit will be given for you and your client to use for food we prepare onsite.
Thank you for your understanding and cooperation.
RATE – $600

WHAT IT TAKES TO RESERVE?

$200 REFUNDABLE DEPOSIT IF NO OUTSIDE FOOD / OR $200 FOOD TRUCK CREDIT
$100 REFUNDABLE CLEANING DEPOSIT / CLIENT TO PROVIDE CLEANING SERVICES
10:30PM – 12:30PM
12:30PM – 2:30PM
2:30PM – 4:30PM
4:30PM – 6:30PM
6:30PM – 8:30PM